Brian J. Banahan
Partner at Banahan & Haas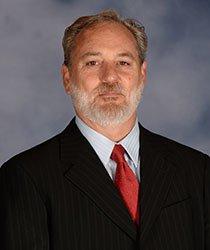 Direct: 630-868-3910
Email: brian@banahan-haas.com
Brian J. Banahan has been practicing law in DuPage, Kane and Cook County Illinois for over 20 years. He began his legal career and learned his way around the courtroom in 1997 as a full time 711 prosecutor with the Cook County State's Attorney's office. From there, Mr. Banahan moved to serve as chief legal counsel and Deputy Public Administrator for DuPage County for 17 years. In that job, Mr. Banahan managed, administered, litigated, settled, and closed hundreds of decedent's estates and an extensive number of related legal matters in nearly every area of the law. In the process, he has recovered, liquidated, litigated, accounted for, and distributed tens of millions of dollars in assets of every kind. He also gained a lifetime's worth of invaluable and practical experience in a broad range of practice areas.
"The Public Administrator's office is a four-year political appointment. It is a testament to Mr. Banahan's expertise and integrity that he has now served as chief legal counsel for the Public Administrator for over 17 years, representing appointees from both sides of the aisle, through three very different administrations, and representing them well"… - Thomas More Leinenweber, Public Administrator of DuPage County, 2006-2017
Throughout his 17 year tenure as Deputy Public Administrator, Mr. Banahan also remained very active in the private practice of law handling matters for hundreds of private clients in the areas of Civil Litigation, Family Law, Probate Law, Real Estate Law, Estate Planning and Elder Law, having obtained favorable settlements, verdicts, judgements and closed cases, transactions, and estates of all shapes and sizes, for hundreds of loyal private clients.
In 2006, while maintaining his position as chief legal counsel for the Public Administrator, Mr. Banahan, left the firm of his private employer after 8 years of service as managing partner, and opened the Law Offices of Brian J. Banahan, LLC, focusing his private practice in the same areas of law that he has practiced in both the public and private sector throughout his career, namely, Probate, Family Law, and Civil Litigation. Dedicated to giving honest advice and focused on solving client's problems, the firm has thrived since its' inception.
In 2014, Mr. Banahan joined forces with friend, colleague, and law school classmate Chris Haas to form Banahan & Haas. The firm was established in order to better serve the growing demand for both attorneys services in both DuPage and Kane Counties, and is dedicated to the same level of client service and the principals of professionalism, experience, integrity, and results, that Mr. Banahan and Mr. Haas have achieved, practiced, and honored since they began their careers.
Mr. Banahan is a member of the DuPage County, Kane County, and Illinois State Bar Associations and lectures on Estate Planning, Estate Administration, and Family Law. He lives with his wife and three children in the far Western Suburbs of Chicago, Illinois.
Honesty, integrity, and professional expertise are the hallmarks of Mr. Banahan's law practice. Mr. Banahan has spent his entire career solving difficult legal problems in both the public and private sectors with dedication, sincerity, and respect for his clients. His diverse background and years of professional experience enable him to assess legal situations quickly, give good, honest legal advice, and obtain real results for his clients. Mr. Banahan remains personally involved with and oversees every case that comes to the firm. He has always maintained an outstanding record of client satisfaction and loyalty.
Practice Areas:
Bar Admissions:
Education:
Northern Illinois University College of Law, DeKalb, IL, 1998

Northern Illinois University, DeKalb, IL, 1995

Professional Associations and Memberships:
DuPage County Bar Association
Kane County Bar Association
Illinois State Bar Association
Honors and Awards:
15 Year Service Award (DuPage County)
Graduated with Honors from Northern Illinois University College of Law
DuPage County Bar Association Scholarship Award
Publications:
Past Contributor, DCBA Brief (Probate and Family Law Articles)
Past Employment Positions:
Banahan and Haas, Attorneys at Law, Managing Partner, 2014-Present
Law Offices of Brian J. Banahan, LLC, Principal, 2006-Present
Public Administrator of DuPage County, Deputy Public Administrator, 1998-2014
Law Offices of Paul P. Didzerekis, Associate Attorney, 1998-2006