Personal Injury Attorneys in Wheaton and Geneva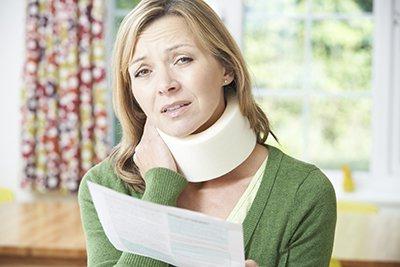 Lawyers in Kane and DuPage Counties for Workers' Compensation, Nursing Home Negligence, Wrongful Death and Other Personal Injury Matters
If you have been injured or a loved one was killed in an accident that was caused by some else's carelessness or negligence, you have a legal right to pursue damages. A serious injury can change your life dramatically. Under the law, you are entitled to compensatory damages, which are designed to help you return to the position you were in before you were injured. If you are injured at work, you are entitled to benefits from your workers' compensation insurance.
At Banahan & Haas, we make sure that you are properly and fully compensated for your injuries so that you can begin the process of restoring your life. We understand civil litigation is often challenging when you are dealing with an injury, and we are dedicated to serving your needs.
Types of Personal Injury Cases
There are many different kinds of personal injury lawsuits. Our attorneys are skilled in handling cases arising from all different types of injury accidents including:
Car accidents;
Truck accidents;
Motorcycle accidents;
Construction accidents (including workers' compensation claims and third party claims);
Premise liability accidents (i.e. slip-and-fall accidents, dog bites);
Medical malpractice;
Birth injuries;
Nursing home abuse and neglect; and
Wrongful death.
In all cases, our attorneys carefully research the circumstances of the accident in order to build the strongest possible case. As skilled negotiators, we know how to strongly advocate for our clients' interests to insurance companies. Where negotiations are unsuccessful, however, we are always prepared to aggressively litigate the matter in front of a judge.
Damages in Illinois Personal Injury Cases
Injuries can result in a variety of monetary losses for which you are entitled to compensatory damages. These include medical bills, rehabilitation costs, lost wages, damage to property, and cost of living with a disability. Additionally, victims may also sue for non-monetary losses including pain and suffering and loss of consortium (a spouse's loss of intangible marital benefits). These are also considered compensatory damages.
Depending on the type of case, you may also be able to recover punitive damages for your accident. Punitive damages are designed to punish particularly egregious acts of negligence of intentional wrongdoing. The goal of punitive damages is to discourage the liable party from causing a similar situation in which someone else can be harmed. These types of damages are not always awarded and can only be awarded if there has also been a compensatory damage award.
If you or a loved one has been injured in an accident, contact us at 630-868-3910 in Wheaton or 630-653-4300 in Geneva to arrange a free 15 minute phone consultation. We will explain your legal options and provide our experienced recommendation for how to best proceed with your case. Our firm has offices in Wheaton and Geneva, and we work with clients who have been injured throughout Northern Illinois including Kane, DuPage, and Cook Counties.