Geneva Short Sales and Foreclosure Defense Attorneys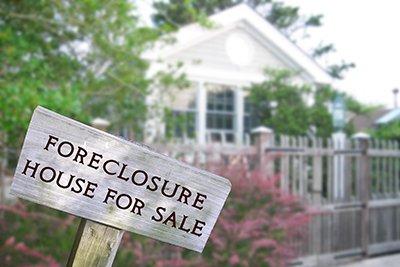 Short Sales and Foreclosure Defense Lawyers Serving Kane and DuPage Counties
As a result of the recent mortgage default and financial crises, home values fell significantly in many areas of Chicagoland. In the wake of these crises, many homes are "under water" or are "upside-down." A real estate property is under water when a homeowner owes more to the mortgage lender than the home is worth, after closing costs are considered. If you are under water and can no longer make your mortgage payments, the threat of foreclosure may become a reality. In such case, you may be able to avoid foreclosure by doing a short sale or some other loan workout.
Is a short sale right for you? The only way to determine this is to consider your goals and to take a comprehensive look at your financial situation. If you have already been served with a foreclosure summons and complaint, you still may be able to do a short sale or complete some other loan workout. Contact us immediately for a free consultation.
At Banahan & Haas, this is one of our principal practice areas. We have advised countless clients concerning a pending or impending mortgage default and we have close over 700 short sales. If you are in foreclosure or facing the threat of foreclosure, we provide highly skilled foreclosure defense counsel to help you get through this challenging situation.
Short Sales in Kane and DuPage Counties
Short sales are complex transactions. To do a short sale, an under water property must be listed for sale on the open market to solicit an arms-length purchaser. After an offer is made and the homeowner accepts that offer, the transaction within the transaction begins. To effect a short sale, a homeowner must negotiate with the mortgage lender to convince that lender that, because of the homeowner's financial hardship, the lender will be better off approving the proposed transaction and issuing a "short" payoff, thereby accepting payment of less than full amount due on the mortgage loan.
To that end, the contract and a host of other financial and transaction documents must be submitted to the shorting mortgage lender. Significant diligence and persistence are required. Part of the process necessarily involves negotiation of the deficiency, which is the net difference between what is owed to the shorting lender under the mortgage note and what will be paid to the lender upon completion of the short sale. There are also tax considerations resulting from forgiveness of debt, along with countless attendant pitfalls in such transactions. To give a homeowner the best chance of success, the process requires professionals with eminent knowledge and experience. Call us for a free in office consultation.
Mortgage Foreclosure Defense in Illinois
At Banahan & Haas, we defend the rights of homeowners facing foreclosure. Depending upon our clients' needs, we are skilled at negotiating workouts, communicating with attorneys and providing an aggressive technical defense. The Illinois foreclosure process is lengthy, which often affords homeowners facing foreclosure time to pursue such workouts or other options. Doing nothing is not an option. It will invariably result in entry of foreclosure and deficiency judgments and the sale of your home, so do something by getting help.
For representation and assistance with short sales or mortgage foreclosure, contact us at 630-868-3910 to arrange a free consultation. Our attorneys will discuss your specific situation and provide our experienced advice on how to best proceed while protecting your interests. We have offices in both Naperville and Geneva, and we work with clients throughout Northern Illinois, including in Kane, DuPage, Will, Kendall, Lake, McHenry, DeKalb, and Cook Counties.