Geneva Guardianship Attorneys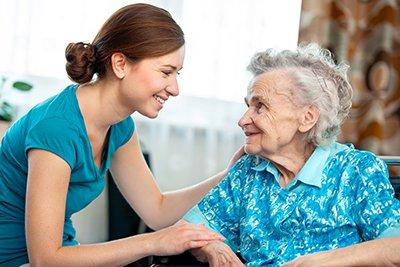 Guardianship Lawyers Serving Clients in DuPage and Kane Counties
While making financial decisions is an important part of an estate plan, deciding who will care for your dependents is also crucial. Whether you have minors in your care or disabled adults, you must make a plan for who will look after them if you no longer can. A legal guardian assumes the role of caretaker in the eyes of the law. A guardianship may also be established if an elderly person is mentally or physically incapacitated or if a child's biological parents are not able to provide proper child care.
Whether you are making plans for the future or seeking to establish a guardianship immediately, our experienced attorneys can help. At Banahan & Haas, we understand the sensitive nature of these cases, and our attorneys assist clients in making the necessary arrangements as efficiently as possible.
Guardianship of Minors in Kane and DuPage Counties
If you have a child(ren), it is essential to make arrangements for who will take care of them if you die or are incapacitated. There are a number of things you should consider when choosing a guardian for your child including:
Will the guardian raise your child with the same morals and values you would?
Will the guardian manage your child's inheritance properly?
Does your child have a close relationship with the guardian?
Will your child have to move to live with the guardian?
If biological parents are unable to take care of their children because of physical disability, mental incapacitation, substance abuse, physical or mental abuse towards the child, incarceration, or any other reason, a loved one can seek guardianship of that child. Our attorneys are experienced in assisting family members who are seeking guardianship of a child.
Guardianship for Disabled Adults in Illinois
Adults who are physically, mentally, or developmentally disabled often need a lifetime of care. Parents (and other family members) typically file for guardianship when their disabled child reaches adulthood. Establishing a guardianship of an adult child who is disabled is also part of a comprehensive estate plan. Such a guardian will need to take care of the physical and financial needs of the disabled adult. Our firm assists clients with all types of guardianship proceedings.
If you are interested in making plans for the guardianship of a disabled adult or minor, contact our attorneys at 630-868-3910 in Wheaton or 630-653-4300 in Geneva to arrange a free 15 minute phone consultation. We will explain the process of guardianship and what you can expect in your specific case. Our firm has offices in Wheaton and Geneva, and we work with clients throughout Kane County, DuPage County, Cook County and the surrounding areas.