Geneva Commercial Real Estate Attorneys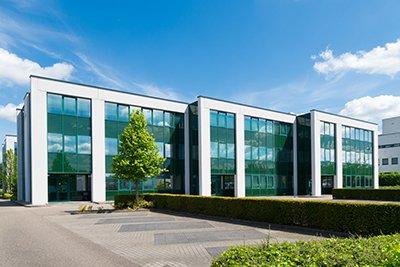 Commercial Real Estate Lawyers Serving Kane and DuPage Counties
Having an experienced real estate attorney on your team is a must when you are dealing with the complexities of commercial real estate. At Banahan & Haas, our attorneys are skilled in handling all types of commercial real estate matters. We provide a full range of legal services to individuals and businesses.
Experienced Commercial Real Estate Representation in Illinois
Our firm works with property owners, developers, investors, sellers, purchasers, lessors, lessees, and anyone involved in commercial real estate matters. For many years, we have handled all types of commercial real estate transactions in Illinois, and we are committed to providing our clients with effective and efficient counsel and services.
Client satisfaction is a top priority for our firm, and we work closely with our clients to facilitate smooth commercial real estate transactions. Many of our clients are obtained through client referrals and referrals from other attorneys.
Commercial real estate transactions often require creative problem-solving and innovative solutions. We tailor our counsel and services to the circumstances of each transaction to ensure the best possible resolution. Our firm can assist you or your business with:
Buying and selling commercial property, including negotiating, drafting, and reviewing purchase contracts, and performing due diligence;
Leases and leasebacks;
Entity creation to hold real estate;
Landlord/tenant disputes;
Mechanics lien foreclosures;
Zoning and land uses issues;
Construction and construction financing;
Lender workouts;
Foreclosures and distressed properties; and
And many other areas.
We start protecting our clients' interests from the outset and seek to avoid or minimize any problems that could arise in the future. When a dispute does arise, we are skilled in negotiating and litigating commercial real estate matters. Our attorneys aggressively represent our clients' interests and aim to advance our clients' objectives as efficiently as possible.
For more information on how our experienced attorneys can assist you with your commercial real estate needs, contact Banahan & Haas at 630-868-3910 in Wheaton or 630-653-4300 in Geneva to arrange a free 15 minute phone consultation. We will discuss the specific circumstances of your matter and the type of services we can offer you. From our offices in Wheaton and Geneva, we work with clients throughout Northern Illinois, including in Kane, DuPage, Will, Kendall, Lake, McHenry, DeKalb, and Cook Counties.