Geneva Wills, Trusts, and Powers of Attorney Lawyers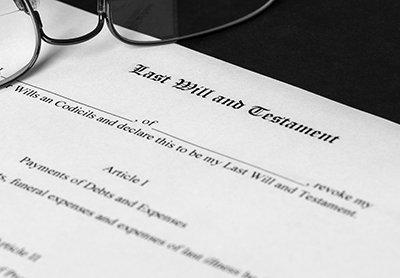 Attorneys for Wills, Trusts, and Powers of Attorney Matters in Kane and DuPage Counties
There are several parts of a comprehensive estate plan which can be customized to your precise needs and circumstances. For most people, a will is the foundation of their estate plan. Trusts and Powers of Attorney are also important tools to convey your wishes for your estate and how your affairs are managed on your behalf.
At Banahan & Haas, we are skilled in creating personalized estate plans that meet our clients' needs and objectives. Our attorneys are highly knowledgeable on all aspects of estate planning. We ensure your final wishes are effectively expressed so that they can be properly fulfilled.
Drafting a Will in Kane County and DuPage County
When most people think of the estate planning process, they think of a will. A will is typically the cornerstone of any estate plan. It is used to express your wishes for how your assets are distributed upon your death. Your will names your beneficiaries. A will also names who you wish to care for your minor children or any adult disabled dependents.
If you were to die without a will, the probate process would divide your assets among your heirs according to a statutory formula and make guardianship decisions without your input. The best way to ensure your assets are handed down as you see fit and your dependents are cared for by your choice of guardian is to profess your wishes in a legally valid will.
Establishing Trusts in Illinois
Trusts are another important estate planning tool. There are a number of different types of trusts that serve different purposes. The goal of a trust is to make the process of inheritance smoother, easier, and more private. Assets inherited in trusts do not have to pass through the probate process, thereby saving time and expense for beneficiaries. Trusts very often offer tax advantages as well, providing asset preservation. There are several commonly used trusts for estate planning including:
Living trusts – Can be either revocable or irrevocable, these trusts are used to pass assets to heirs after the death of the Grantor or Settlor of the Trust.
OBRA trusts – Used to help disabled adults qualify for important Medicaid benefits even though they have significant assets.
Credit-shelter trusts – Protects some of your estate from taxes and creditors and allows you and your spouse to distribute a greater inheritance to your children.
There are many other types of trusts as well. Our attorneys will advise you on the types of trusts you need in your estate plan to execute your wishes for your assets and heirs.
Powers of Attorney for Estate Planning
Powers of Attorney are used to grant decision-making authority to a trusted person when you are incapacitated. There are two primary types of Powers of Attorney for estate planning purposes. Property Powers of Attorney grant the power to handle your financial affairs when you cannot do so. Healthcare Powers of Attorney grant the power to make health-related decisions for you if you are unable to make your own. These are typically used in conjunction with a living will, which specifies your wishes for end-of-life procedures.
For comprehensive assistance creating your estate plan, contact us at 630-868-3910 in Naperville or 630-868-3910 in Geneva to arrange a free 15 minute phone consultation. We will explain your options and briefly advise you on the best way to protect your interests and your loved ones. We serve clients throughout Kane, DuPage, and Cook Counties from our offices in Naperville and Geneva.