Geneva, IL Elder Law Attorneys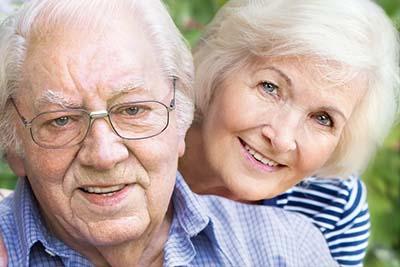 Lawyers Serving the Needs of Seniors in Naperville and Throughout DuPage and Kane Counties
In general, men and women in the United States are living longer than ever before. With such longevity comes an increased focus on quality of life concerns, which, for most people, requires careful planning. The experienced attorneys at Banahan & Haas are equipped to help clients and their adult children manage all types of elder law matters. We are dedicated to our clients, their heirs, their assets, and their quality of life.
Individualized Attention from Elder Law Lawyers
Alzheimer's, Parkinson's, and Dementia, are terms no one wants to hear from their doctor. When you or a loved one faces such challenges an attorney who not only understands the law but is also committed to serving your needs throughout the process is essential. At Banahan & Haas, our attorneys have more than 40 years of combined experience, assisting clients with the complex legal matters, often unanticipated, that we face late in life. It is easy to feel lost and overwhelmed as you look toward the future, but we will remain at your side providing the responsible legal guidance you need and the personalized, individual attention you deserve.
Health Care Directives and Nursing Home Concerns in Illinois
At our law firm, we encourage clients of all ages to create a comprehensive estate plan to secure their property and assets in order to provide for their family's future. As you get older, however, your more immediate needs must also be addressed. An elder law attorney can help you establish control over your future health care, living arrangements, and financial concerns before unforeseen problems arise. Our lawyers will work with you in developing:
Powers of attorney;
Special needs trusts,
Advance medical directives, including living wills;
OBRA and Medicaid-compliant trusts and annuities;
Comprehensive Medicaid planning;
Care plans for adults with disabilities;
And more.
We can also provide guidance in qualifying for government benefits, including Medicaid and other programs that provide financial assistance to those who are eligible.
Contact a Geneva Elder Law Attorney
Getting older brings with it a wide variety of health issues such as Dementia, Alzheimer's, and Parkinson's, as well as financial and legal challenges that must be addressed quickly and efficiently. You have the opportunity to take control of your future and to offer peace of mind to your loved ones. Let us help you do that.
To learn more about our law firm and how we can assist you with your elder law concerns, contact Banahan & Haas today. Call us at 630-868-3910 for a free, 15-minute phone consultation. We will discuss your situation, answer your questions, and explain your legal options. With offices in Geneva, Naperville, and Chicago, Illinois, we proudly serve individuals and families throughout the entire Chicagoland area including Kane, DuPage, Cook, Will and Kendal Counties.