Naperville Real Estate Attorneys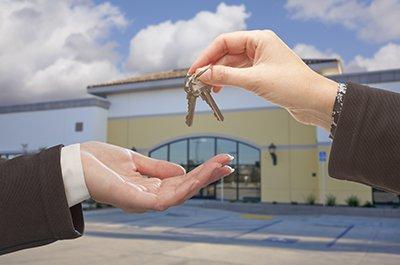 Real Estate Lawyers Serving Kane and DuPage Counties
Real estate transactions involve significant financial investment as well as a fair share of risk. In order to protect your investment, it is crucial to have an experienced real estate attorney on your team. Whether you are buying or selling a residential property, involved in a commercial real estate transaction, or dealing with a distressed property, the attorneys at Banahan & Haas have the skill and experience to help. We have handled countless real estate matters and pride ourselves on offering high-quality legal counsel and services without charging exorbitant fees.
Residential Real Estate Services
A home is a valuable asset and a significant investment. For many people, it is the center peace of their financial portfolio. With so much at stake, it is important to protect yourself when engaging in any residential real estate transaction.
Our attorneys are skilled in negotiating and drafting purchase and sale agreements that protect our clients' interests in the short and long term. We work with clients at every step of the buy-sell process including facilitating a smooth, efficient closing. We are also experienced in handling residential real estate disputes such as those involving breach of contract or nondisclosure of a home defect.
Commercial Real Estate Counsel
Commercial real estate transactions can be extremely complicated and require the assistance of an experienced real estate attorney. Whether you are a business owner, developer, builder, or investor, it is critical to protect your financial interests legally in any commercial real estate transaction. Our attorneys handle all types of commercial real estate matters including:
Purchase and sale of commercial property;
Land use and zoning matters;
Commercial real estate closings;
Building and development contracts;
Leasing matters; and
Landlord/tenant disputes.
Foreclosures and Short Sales in Illinois
In Illinois, there are many commercial and residential real estate properties that are "under water" – or worth less than is owed on the mortgage. Many of these properties end up in foreclosure. Foreclosure can be avoided in some circumstances, however, if a short sale can be arranged. Our attorneys are highly skilled in handling foreclosures and short sales. We can guide you through the process of either a foreclosure or a short sale and make sure your interests are protected along the way.
If you are involved in a residential or commercial real estate transaction, contact Banahan& Haas at 630-868-3910 in Naperville or 630-868-3910 in Geneva to arrange a free 15-minute phone consultation. We will answer your questions and discuss how we can assist you with your needs. Our firm has offices in Naperville and Geneva, and we serve clients throughout Northern Illinois including Kane and DuPage Counties.