Naperville Residential Real Estate Attorneys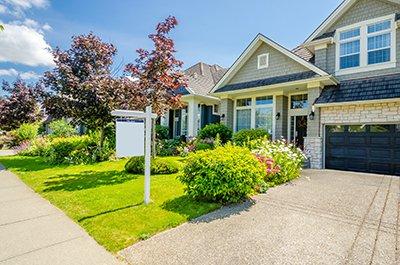 Residential Real Estate Lawyers Serving Kane County and DuPage County
A home is one of the biggest investments a person makes, and protecting that investment requires an experienced real estate attorney. At Banahan & Haas, our attorneys have closed countless transactions. This is a principal practice area for our firm, and we are dedicated to making sure our clients' interests are well protected.
Buying or Selling a Home in Kane and DuPage Counties
We represent both buyers and sellers in a full range of residential real estate transactions, including the purchase and sale of existing homes and condominiums, vacant land, bank-owned and HUD properties, short sales and new construction. We walk our clients through every step of the buying and selling process, including:
Contract drafting, review and negotiation;
Title review and clearance;
Protection of contingencies, including professional inspection, financing and home sale contingencies;
Review of condominium and homeowner association documents;
Preparation of the deed, powers of attorney and other sale documents;
Quit claim deeds;
Survey order and review;
Attendance at closing; and
Transaction dispute resolution.
We handle most transactions on a very reasonable flat-fee basis and retainer fees are never required.
Illinois Residential Real Estate Disputes
Even with a client's best efforts, it is not uncommon for disputes to arise during a residential real estate transaction or after it closes, for example:
Party's failure to timely close;
Failure to disclose material defects / IRRPDA;
Disputes with Realtors;
Disputes with builders or contractors;
Tenant and lease issues;
Mechanics' liens; and
Lien and mortgage foreclosure.
Our attorneys are experienced negotiators and litigators. If litigation is your best or only option, we fight to make sure our clients are aggressively represented no matter what the nature of the dispute.
If you are buying or selling a home or find yourself in a dispute involving residential real estate, contact us at 630-868-3910 to arrange a free 15 minute phone consultation. One of our experienced real estate attorneys will discuss your legal needs and how we can assist you. We are conveniently located in Naperville and Geneva, and our attorneys work with clients throughout all of Northern Illinois, including in Kane, DuPage, Will, Kendall, Lake, McHenry, Dekalb, and Cook Counties.