Wheaton Probate and Trust Litigation Attorneys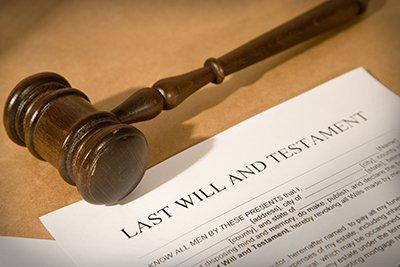 Lawyers for Probate and Trust Litigation in Kane and DuPage County
When a loved one dies, there can be significant upheaval within a family. How the deceased estate is handled can lead to contentious disputes over a variety of different issues. At Banahan & Haas, we are experienced in handling probate and trust disputes including will contests and the litigation that often follows. We understand you are dealing with many emotions after a loved one passes, and we seek to make the process as painless as possible. Our attorneys strongly represent our clients' interests in negotiation, arbitration, mediation and litigation.
Will and Trust Disputes in Illinois
Wills and trusts are essential elements in an estate plan. While they are designed to express the estate holder's wishes for how assets will be distributed, it is not uncommon for beneficiaries to distrust the documents or protest their treatment. The validity of wills and trusts can be called into question based on a number of different grounds including:
Undue influence – Alleging that the grantor was forced or pressured in to creating or changing the will or trust to benefit one of the beneficiaries.
Mental incapacity – Alleging that the grantor was not of sound mind when the estate planning documents were signed.
Improper execution – Alleging that the will or trust was not properly executed as prescribed by Illinois law.
Litigation may also arise from disputes over how the executor or trust administrator is operating. These are typically breach of fiduciary duty disputes, which are triggered by the executor or administrator mismanaging the estates finances or failing to act in the interest of the estate. In some cases, there may be allegations of theft or fraud. If you feel like your loved one's estate is being mishandled or the executor or administrator is abusing the position, we can help.
For all of our probate and trust litigation cases, we strive to resolve the matter through negotiation or alternative dispute resolution methods first. In so doing, we can save our clients the time, expense, and aggravation involved in a protracted legal battle. We recognize, however, that there are some cases that cannot be resolved outside of the courtroom. As skilled litigators, we are never afraid to advocate for our clients in court. Many of our referrals have come as a result of litigious cases, so you know we provide service and skilled representation on which you can rely.
If you are involved in a probate or trust dispute, contact our attorneys at 630-868-3910 in Wheaton or 630-653-4300 in Geneva to arrange a free 15 minute phone consultation. We will discuss your situation, explain your legal options and provide our experienced advice on how you should move forward. From our offices in Wheaton and Geneva, we work with clients throughout Kane County, DuPage County, Cook County and the surrounding areas.