DuPage County Business Formation and Corporate Law Attorneys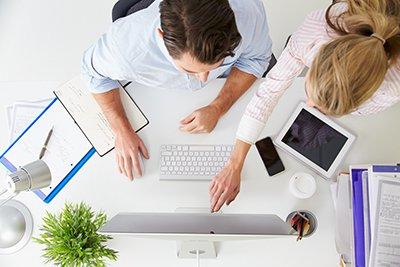 Business Formation and Corporate Law Firm Serving Wheaton, Geneva, and Kane County
The legal concerns of a business begin prior to its inception and continue throughout the life of the business. Having an experienced attorney to turn to for legal guidance and assistance is essential to protecting your business interests. The experienced attorneys at Banahan & Haas handle a wide range of corporate law matters. With a commitment to conservative billing practices, our high-quality legal counsel and services are available to businesses of all sizes and from all different business sectors.
Business Formation in Illinois
The decisions you make when you begin your business can have serious ramifications immediately and into your business's future. Choosing an entity to operate under is a crucial first step for any successful startup. Small businesses can be formed as a:
Limited liability company (LLC);
limited liability partnership (LLCP);
Partnership;
C corporation;
S corporation; or
Nonprofit.
The proper entity to choose is dependent on your business goals. Our attorneys will explain the characteristics of each option as well as the advantages and disadvantages of each. We will work with you to choose the best business structure for you needs and your desired level of liability. Additionally, we also explain the impact of business formation has on your business taxes and help you choose an option that will minimize your tax liability.
Experienced Corporate Law Counsel
Businesses have day-to day legal concerns that often require the advice and services of an experienced corporate attorney. Most small businesses cannot afford to employ an in-house general counsel, however. Our attorneys can provide the same services of a general counsel without the same cost. A significant amount of corporate law involves contracts. We are experienced in negotiating, drafting and reviewing business contracts including those involving business acquisitions, buy/sell agreements, employment, supplier and manufacturer deals, franchises, business succession, and business dissolution. We also handle business litigation and strongly advocate for our business clients' financial interests.
To learn more about how we can assist you with your business formation choices and other corporate law matters, contact us at 630-868-3910 in Wheaton or 630-653-4300 in Geneva to schedule a complimentary 15 minute phone consultation. One of our attorneys will discuss the specifics of your business, your legal concerns, and the services we can provide to your company. We have offices located in Wheaton and Geneva, and we work with individuals and businesses throughout Kane County and DuPage County.